Journalism and Guides
"Slovenia – a Bicycle Travel Guide"
One part bicycle guide and one part travel guide. '
Slovenia – a Bicycle Travel Guide
' bridges the gap that exists in the realm of bicycle travel. Including multi-day & single day bicycle routes, Illustrated maps, GPStracks, camping, food, cultural and tourism information all across the country, we are creating the definitive travel resource for cyclists visiting Slovenia. Coming 2014.
Join our email list to get in on early release previews & news
"i Bike WAWA – a bicyclist's guide to Warsaw"
The first English language bicycle guide to Poland's capital city that will help new and experienced cyclists alike find interesting routes in and around the Warsaw metro area. We have written this book from our own experiences as new residents of Warsaw who came here 3 years ago and found very little information about where to go, how to get there and what to see along the way. Available as an e-book.
Download your copy now!
Farstihl Das Radkulturmagazin
In June 2013 we wrote an article for Farhstil Issue no. 11 about our three years living in and exploring Poland by bicycle from 2010 to 2013. Since it's a print only publication we can't post a link directly to the article, but you can order a copy
here.
Interviews with us.
"When you're almost too hospitable"
An interview with us in Slovenia's "Dnevnik (Daily) News"
about our research mission of "Slovenia – a Bicycle Travel Guide". We had just finished about 45 straight days of cycling all around Slovenia, and we we're exhausted although very happy to be there.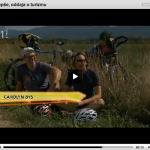 "RTV Slovenia Interview"
Interviewed by RTV Slovenia's tourism program
– Na Lepse – about our travels and research of "
Slovenia – a Bicycle Travel Guide
" . It was pretty sweet, (except when some guy showed up and accused us of stealing vegetables from his garden).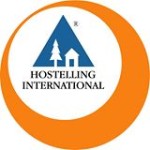 "Warning: This road goes through Slovenia"
An interview with Hosteling International's web magazine: Globetrotter
, about our bicycle travel experiences, the research of "Slovenia – a Bicycle Travel Guide" and why we decided to pick Slovenia for our focus.